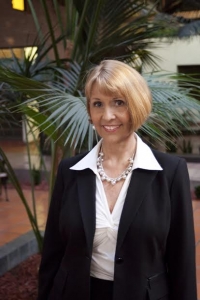 Maureen F. Baldwin Attorney at Law San Jose
Maureen F. Baldwin Attorney at Law San Jose. It is our mission to offer excellent, personal, and affordable legal services to those people who find themselves in need of a criminal attorney.
What sets this firm apart from others in San Jose?
Experience ~ Maureen Furlong Baldwin has 30 years experience as a criminal defense attorney. She has handled all types of criminal cases from simple misdemeanors up to very serious and complex felony trials. Whether the case for which you are seeking an attorney is as simple as a petty theft or as complicated as a homicide or sexual offense, she has the experience to handle your case.
Results ~ Ms. Baldwin can assess your case thoroughly and will get you the best result possible. Sometimes this means contacting the prosecutor before the case is filed and giving them information that may not have been in the police report. Other times this means collecting all information, thoroughly investigating the case, and taking the case all the way to jury trial. Only a criminal lawyer that knows the law, the facts, as well as the prosecution team and the courts can get you the best results.
Accessibility ~ Ms Baldwin will personally handle your case. You will not be handed off to an assistant who may not understand your case. When you hire Maureen Baldwin as your criminal lawyer, you will work with her personally all the way through the case. Phone calls and e-mails are returned in a timely fashion.
Affordability ~ Although every case is different, Ms Baldwin's rates are quite competitive.
Exclusively Criminal Law ~ This firm handles ONLY criminal defense, and criminal law. Ms Baldwin will not try to fit you in with divorces, injury cases, and wills. In order to offer excellent services, and to stay current with the courts, Ms. Baldwin has limited her practice to criminal law.
Qualifications
Rated 9/10-Excellent by peers and clients (by an independent internet rating company)
Successful representation of over 2500 Cases
Former Volunteer mediator and Judge Pro Tem Santa Clara county
Admitted to the State Bar of California in 1981
Santa Clara University School of Law, JD 1980
University of Michigan, BA
Maureen F. Baldwin Attorney at Law San Jose, criminal, felony, theft, lawyer, best, top, dui, internet, sex, dna, id, prop, megans, misdemeanors, drug